Even though our doors are locked for visitors, we are still taking phone and website orders for curbside pick-up or delivery. Thanksgiving week we will be taking orders and delivering Monday, Tuesday and Wednesday. We will be closed Thursday for Thanksgiving, Friday and Saturday for family time in this unprecedented year, as we acknowledge what is important. Sending you all loving vibes...
Paisley Pedestal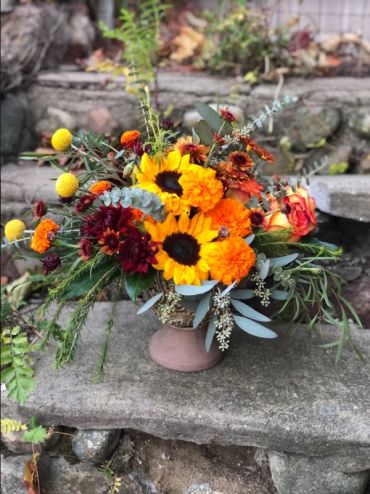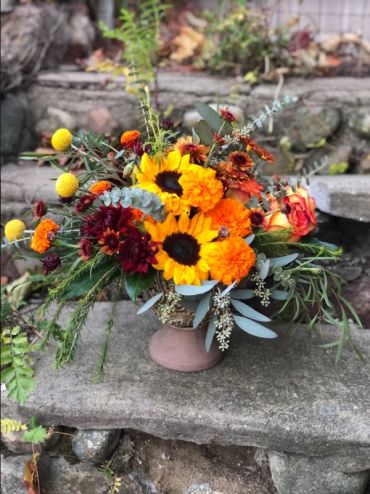 Paisley Pedestal this gorgeous combination of fall flowers, foliage's and textures would delight anyone. Made in a keepsake ceramic container, the approximate dimensions are 18" long, 13" tall and 10" deep.
You may also like...