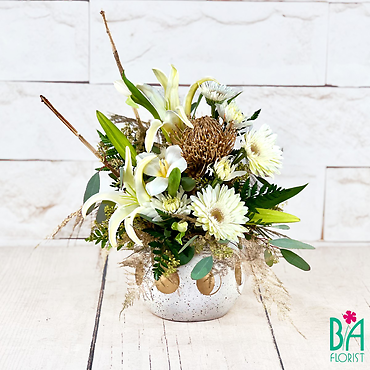 This item is not available online. Please call for purchasing options.
This celestial arrangement captures the wonder of the moon and its phases. The dimensions are 20" tall, 15" wide, and 11" deep. The whites and golds play together to create the perfect vibe that any moon child would love.
You may also like...